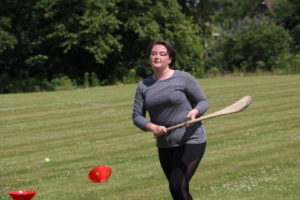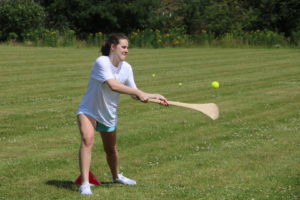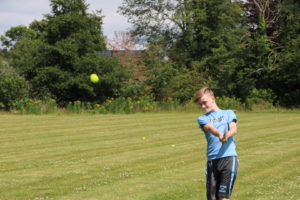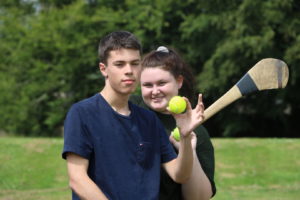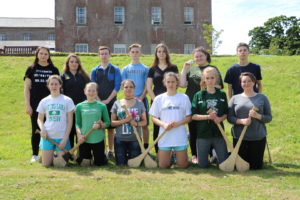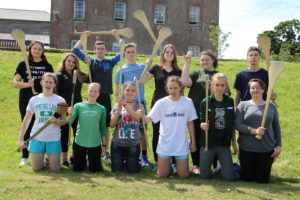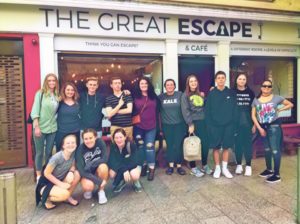 What a gorgeous day! Today was a class day where students learned the timeline from the Celts to the Norman's in Irish History with Irish Teacher, Michael. They also covered the Ulster Scots and the events leading up to the famine and immigration in Irish American history.
After classes and lunch, we had a hurling workshop with our local friend Mark Cooney. Did I mention how glorious the weather was? Hurling, if you don't know, has been described as a combination of field hockey and murder, but we started with the basics. Mark had students running drills with the sliotar (The hurley ball.) and even had a Poc Fada contest to see who could hit it the furthest. John Paul was the winner, with Garret and Pierce tied for second. Counselor TK took some videos during the workshop with his awesome drone, so we can't wait to see them!
The students were given an hour break before the scones workshop with Scones (AKA Shona.). The students were split into three teams to see who could bake the best tasting scones. Naturally, as it so often does, the room burst into a bit of a flour fight, mostly students vs. Counselor Miley.
Abby was the leader of this flour crusade against Miles. She and a few other students were able to corner him into the bathroom, where he remained trapped until dinner.
The scones were ready for us at dinner and were very good! Some had raisins, others had chocolate chips, but there was one definite winning team according to Judge Scones. The winning team included Aubrey, Garret, Hannah, and Tippy!
After dinner the students were taken on a surprise trip to the Escape Room in Waterford. Everyone was split into three groups and each put in a room full of mysteries, puzzles, equations, and riddles and each having a different theme and backstory. We had to work together to decipher a code in order to escape the room. Luckily we were able to ask for clues and all made it out! This trip was an ILE first and everyone had a great time and Scones had a great shortcut for the walk home too (Not!).
After we returned to campus students had free time. Some watched a movie while others ordered pizza and Chinese food for a second dinner before bedtime.
Rose said she is having so much fun, she might not every come home. Don't worry Molly and Tom, we will make sure she gets on the flight on the 23rd:).