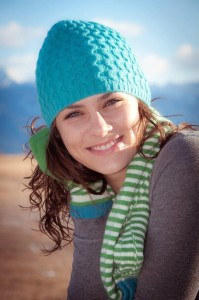 Hey Everyone!
My name is Jaiden Toth. Since I was little, I have always dreamt about traveling the world. Now, it finally seems my dream might come true, as I have been given the opportunity to participate in the Irish Life Experience.
I am sixteen years old and currently a Sophomore at Polson High School in Polson, Montana. I have been involved in many extracurricular activities throughout the years. I was recently elected to serve as my Sophomore Class President for Board of Governors and I am an Honor's student maintaining a 4.0 GPA. However, my love and passion is for sports. I have played Basketball, Softball, and Volleyball throughout the years. During most of my summers, I play ASA (Amateur Softball Association) Softball, which is an elite traveling team. I also play in an AAU (Amateur Athletic Union) Mission Valley Volleyball Team as the setter.
I live with my two wonderful parents, older and younger brother, and my dog, named Tex.
My father is a history teacher, so he has taught me a lot about the past. Learning about different cultures has always been important. While I am in Ireland, I will be attending fun classes and workshops, as well as going on various tours. I will learn first hand about Ireland's history.
There are numerous reasons why I would love to partake in this once in a lifetime journey. I really look forward to seeing all of the beautiful sites and this would be a life changing experience. I want to become a worldy person, and to do that, I need to trek the globe to be acquainted with all walks of life.
It would be a dream come true to see the Emerald Isle, but I would need your help to get there. Please consider making a donation to help me participate in the Irish Life Experience.