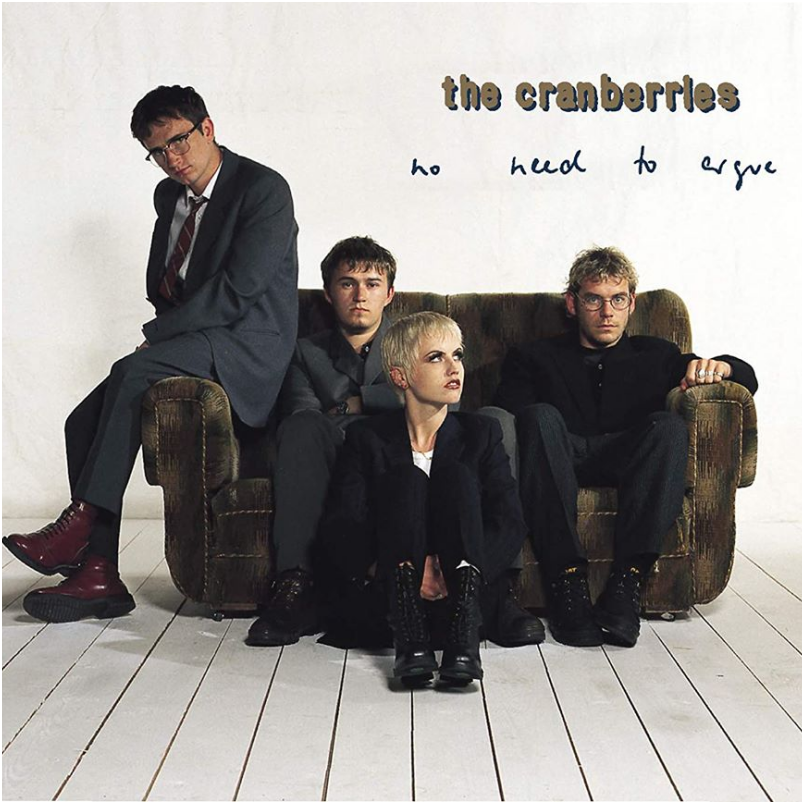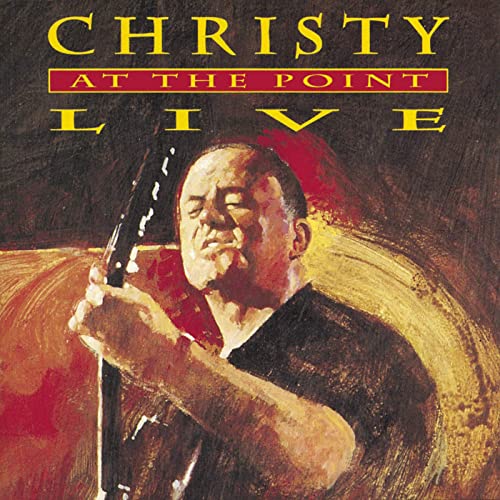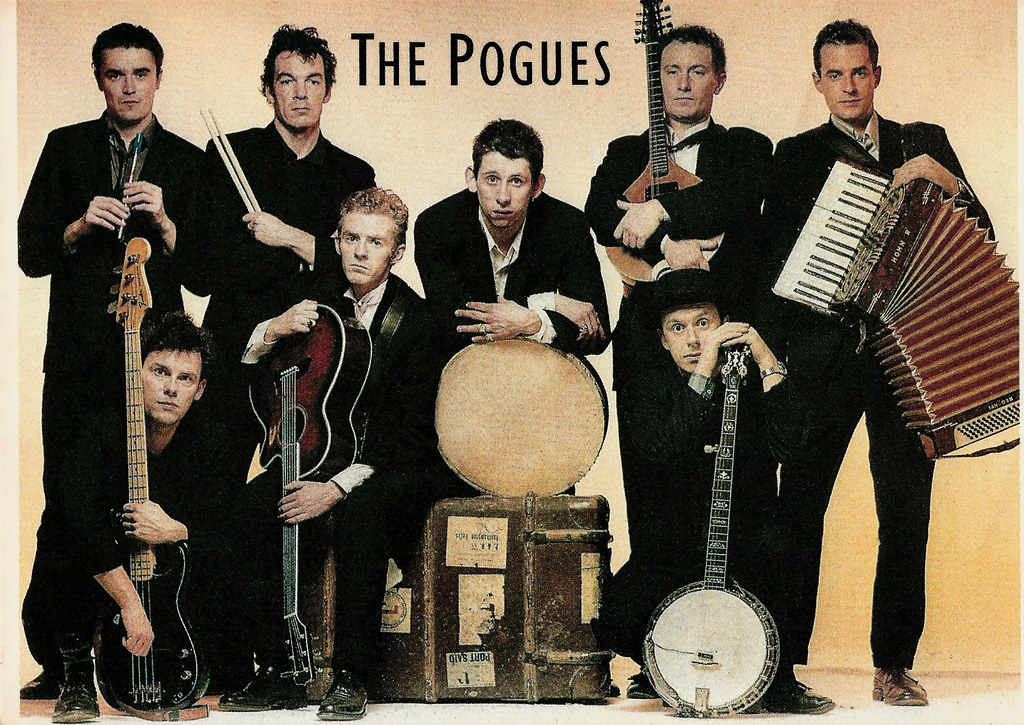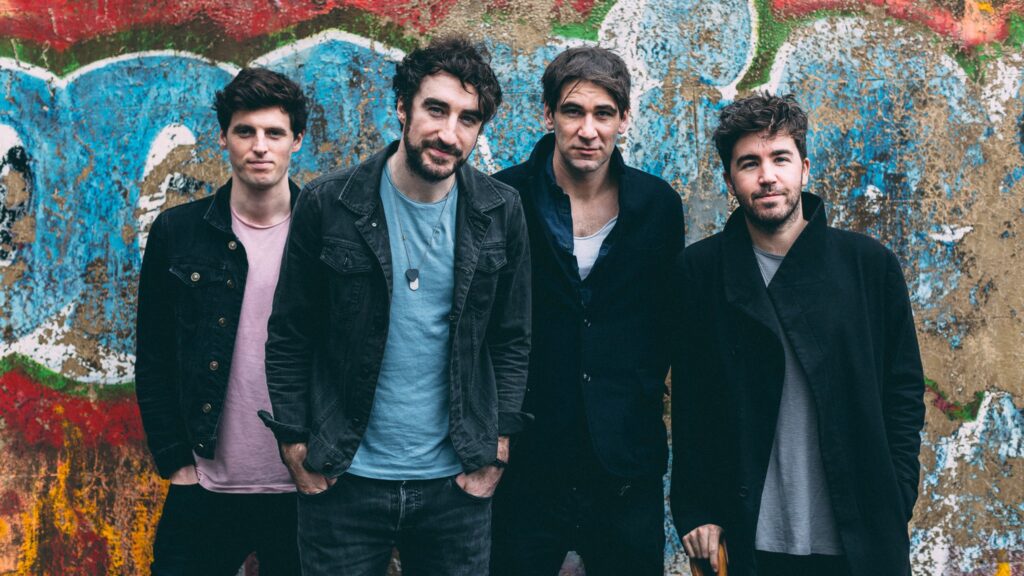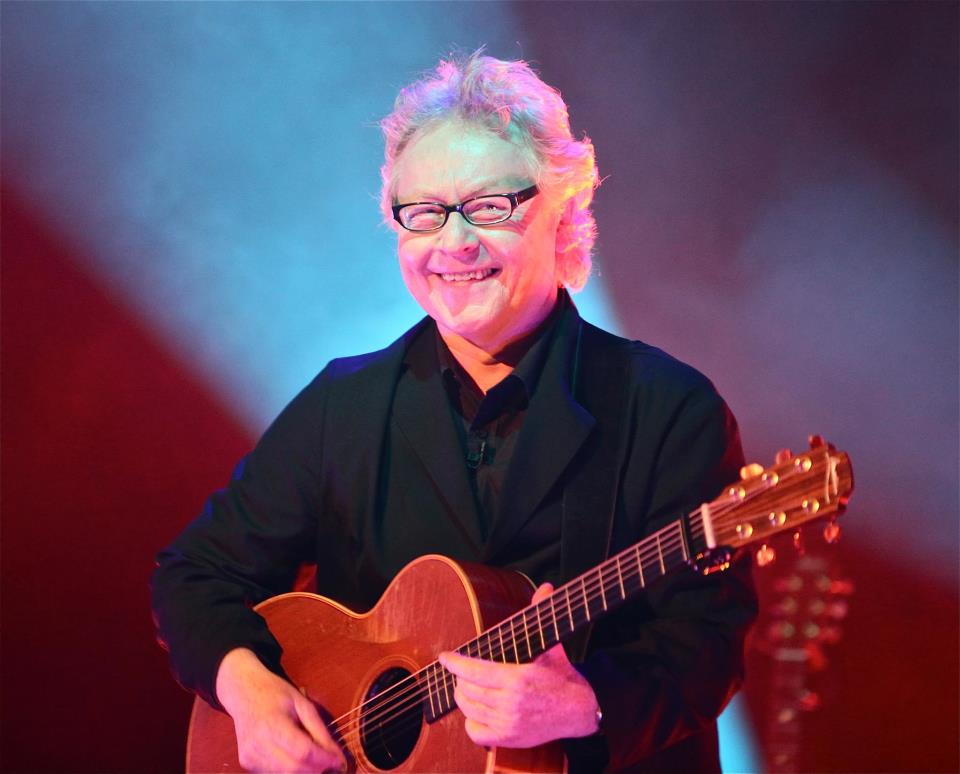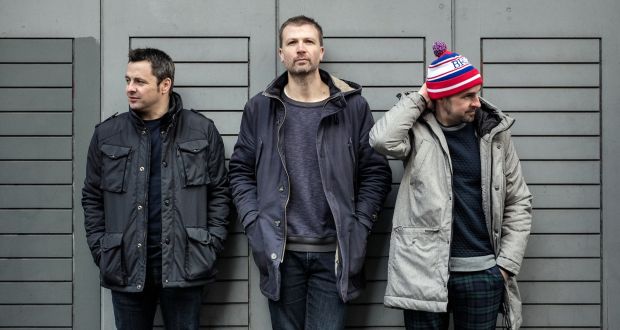 No doubt that Ireland has a rich culture and love for music.  Musicians in Ireland produce wonderfully deep and meaningful lyrics and tunes to enjoy.  These artists and bands are just a sample of some of what Ireland has gifted the world in the musical realm.  
1.  Cranberries
An Irish rock band from Limerick, Ireland featuring Dolores Riordan.  Riordan, who sadly passed away in 2018, had an angelic voice.  The band rose to fame in the '90's with a string of hits and most known for: "Dreams," "Linger," and "Zombie." 
2.  Van Morrison
While most everyone knows "Brown Eyed Girl" and "Gloria," not many people know that Van Morrison is a singer-songwriter from Northern Ireland.  His professional career began as a teenager in the 1950's and he has been singing to the hearts and souls of millions of people ever since.  Two of my favorite songs of his are "Day's Like This" and "Into the Mystic."  Be sure to add those ones to your playlist!
3.  Christy Moore
You can never go wrong listening to Christy Moore if you would like some Irish tunes.  This Irish folk singer, songwriter, and guitarist was born in 1945 in Kildare, Ireland.  He got his start with a band called, Planxty, but later decided to start a solo career and appeared with the Dubliners in 1987.  The rest is history.  A catchy favorite tune from Christy would be Lisdonvarna and there is a magical festival that happens in this little town every year.  Hint:  If you are single and ready to mingle, this is the destination for you!
4.  Pogues
An Anglo-Irish Celtic punk band fronted by Shane MacGowan founded in 1982.  Bonus points if you know where the name Pogues came from-póg mo thóin.  While MacGowan has struggled a lot with alcoholism and left the band in 1991 due to drinking problems, the band continued, before breaking up in 1996.  They later re-formed in 2001 and then finally dissolved in 2014.  Many people are familiar with one of their most well-known songs during the holiday season-"Fairytale of New York."  A duet with Kirsty MacColl.  This is definitely one of my favorites!
5.  Coronas
I know Corona is the last word you want to hear during this pandemic, but this Irish rock band originated in Dublin and is still going strong.  Lead singer, Danny O'Reilly, who is actually Mary Black's son (Another notable Irish singer.), is an incredibly talented singer who performs at quite a few music festivals in Ireland.  The album, Heroes and Ghosts, is a must and I love the song, "Closer to You."
6.  Paul Brady
Here is another Irish singer-songwriter hailing from Northern Ireland.  Paul straddles the genre of folk and pop and started collaborating with major bands, prior to launching his solo career.  Sometimes you will get lucky and be able to catch his concerts at unique venues around Ireland.   I have been to a few and they are pretty special.  He is extremely talented and captivating.  My favorite songs are "Arthur McBride," "Lakes of Pontchartrain," and "The Island!"
7.  Dervish
Hailing from Sligo, Ireland and forming in 1989, this Irish traditional music group has been mesmerizing people with their tunes for years.  Combining compelling contrasts of the accordion, bouzouki, guitar, and mandola-while also adding fiddles, whistles, and a bodhran to give the band its full robust sound.  Trust me, it will leave you wanting to dance a jig or two after hearing their songs!
8.  Bell X1
Some of our Dream Team have been lucky enough to have seen this band perform live in Ireland!  Bell X1 is a musical group from Kildare, Ireland.  Their range in music takes on forms of acoustic, alternative, indie, pop, and rock and they have been compared to bands such as, Coldplay.  A few of my must listen songs from them are "The Great Defector," The Upswing," and "Velcro."
9.  U2
This group hopefully needs no introduction.  An Irish rock band from Dublin Ireland-formed in 1976, the group consists of Bono, the Edge, Adam Clayton, and Larry Mullen.  The best album-in my opinion is Joshua Tree!  So if you travel over to Ireland with the Irish Life Experience or book a trip to Ireland with Juniper Tours, "With or Without You're" significant other, we truly hope you "Find What You're Looking For" even "Where the Streets Have No Name."  All joking aside, have a listen to their songs and visit the Clarence Hotel in Dublin, which U2 own.  
10.  Foy Vance
One of my absolute favorites, Foy Vance, from Northern Ireland, is another folk and alternative rock musician.  He has been in and around the music scene since 2006 and continues to bring out music that people love across the globe.  My favorite album of his is Wild Swan and the song, "She Burns."
Written by Taryn Harrison