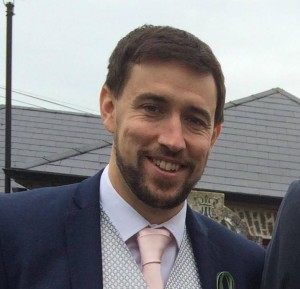 Hello All,
My name is Michael Meaney and I'm from Carlow, a small County in the south-east region of Ireland. I am a Post Primary (High School) teacher working in Carlow. My main subjects are Irish and European History, Geography, and P.E. I worked as an Archaeologist before I qualified in teaching, so I have a good "hands-on" knowledge of Irish History after spending time digging up the past!
I have a huge interest in Sport and I play Gaelic Football for my hometown team in Carlow. I also played Gaelic Football for my County team. This was a huge honor and a brilliant experience.
One of my best travel experiences was a few years back when I spent the summer playing Gaelic Football in Boston. This will be my fourth year working with the Irish Life Experience and I can honestly say it is one of the coolest trips imaginable. I can't wait to give students a greater appreciation of Ireland and Irish people, while also showing off what this beautiful Isle and everything it has to offer.
In my time off I like to travel, socialize with family and friends, and watch Gaelic Football and Hurling games, as well as coaching and helping out with my local sports teams. I'm a huge music fan, anything from '50's' to Mozart!
Looking forward to the summer already,
See you soon!