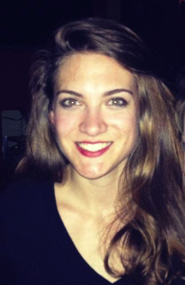 Casey began Irish dancing at the age of nine. Her love for Irish dancing inspired her love for Irish music and so she picked up the fiddle at the age of eleven. As a teenager, she filled her time with dance lessons, competitions, and would most likely be found sitting at home playing her fiddle instead of out at a party.
The summer before her senior year of high school, Casey participated in the 2004 Irish Life Experience Program, which to date is still one of the greatest and most memorable (Magical, adventurous, and happy…) summers she has ever had!
She studied abroad at the National University of Ireland, Galway, in 2007 and graduated from the State University of New York, Fredonia, in 2009. Casey currently resides in Baltimore, Maryland where she owns and operates The O'Connor School of Irish Dance (One of the ILE's wonderful partners.). She has been a Nanny in Baltimore, still plays her fiddle here and there at local Irish pubs, spends time with her adorable cat, Molly, and is recently engaged to the #JoeKelly.
Casey has been a Counselor for the ILE since 2014 and is thrilled to be a part of the #ILE19 Team! (And can't believe it has been 15 years since she went herself in 2004! Neither can Taryn, as she feels pretty old right now.)