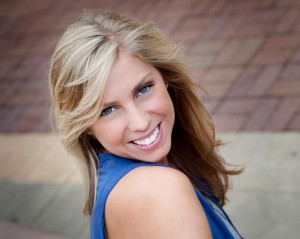 Hello 2013 ILE'ers!
My name is Aubrey Alexander and I live in Emporia, Kansas. I'm currently studying to be a High School Biology Teacher, so this summer will give me some great practice working with teenagers.
My great grandmother's name was Kathleen McNamara and it was her dream to see her love of Ireland carried on through her generations. She made sure all of her grandchildren, my father included, had the opportunity to visit the land she loved and form a deeper relationship with our treasured heritage. My father experienced Ireland through the ILE Program and just as his grandmother intended; fell in love with the land and its people. In 2007, my father in turn, sent me to Ireland with the same program and his grandmother's dream continued. The same with my sister in 2010-it's a family tradition. It was love at first sight for all of us!
My adventure with the Irish Life Experience was quite possibly the best summer of my life! I made great friends that I sill keep in touch with, but what changed me the most was Ireland itself. It is a magical place, and its rich history and beauty touched my heart and soul. Through this special program, I formed a relationship with the Emerald Isle and it is truly where my heart will always belong.
A few random facts about me… In my spare time, I love to run. It is probably my favorite past time. I feel free when I run and it helps me clear my head. I especially love it when the weather outside is nice and I can run some place beautiful and enjoy the outdoors. I'm also a coffee lover-Caramel Macchiato anyone? And if you bring me a coffee, I will pretty much fall in love with you and be your best friend for life! If I could get paid to read books, I think that would be the best job in the world. Chelsea Handler and Jenna Marble are my two favorite blondes. I think they are hilarious. My boyfriend says I have a soft spot for kittens and ice cream. He's kind of right. I love him, summertime, and country music.
I can't wait to meet all of you in a few short weeks. Ireland is going to be so much fun! This may be my new best summer ever!