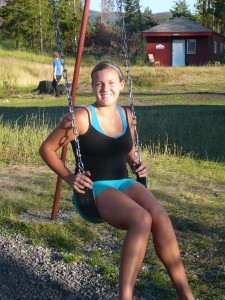 Hi 2012 ILE'ers! My name is Amy Dever and I can't even begin to tell you how excited I am and how blessed I feel to be a part of this summer's ILE Program! I was born and raised in Spokane, Washington, where I lived until I graduated high school. I went to Carroll College in Helena, Montana, where I studied Math for Secondary Education.
The summer after my junior year at Carroll, I had the opportunity to go on a Diocesan Mission in Santo Tomas, Guatemala with several of my peers. We were there for 11 days and immersed ourselves in their culture. It was an amazing and life changing opportunity and made me want to see more of our incredible world.
I have always loved working with kids, especially teenagers, and now I have the privilege of doing that as my profession.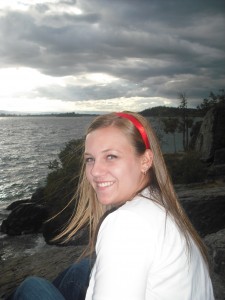 Soon after graduating from Carroll, I heard of a high school math position opening in Polson, Montana. I decided to apply for it-not even imagining that I would be offered the job and end up teaching here. So far, it has been a wonderful first year of teaching. I teach Geometry and Pre-Algebra and I was also a Co-Head Coach of the Cheerleading Squad.
One of my most favorite hobbies is dancing and I will soon be getting my Zumba certification in June-only a few days before we take off on our great adventure to the Emerald Isle. You know what that means…, there may be sporadic Zumba parties in Ireland! I hope you're ready for that!
Although I have many roots in Ireland from both my mother's and father's sides of my family and many of my family members from the United States have been to Ireland, I have never traveled there. I am so excited to embark on this journey and share this experience with all of you! I can't wait to meet you all very soon!