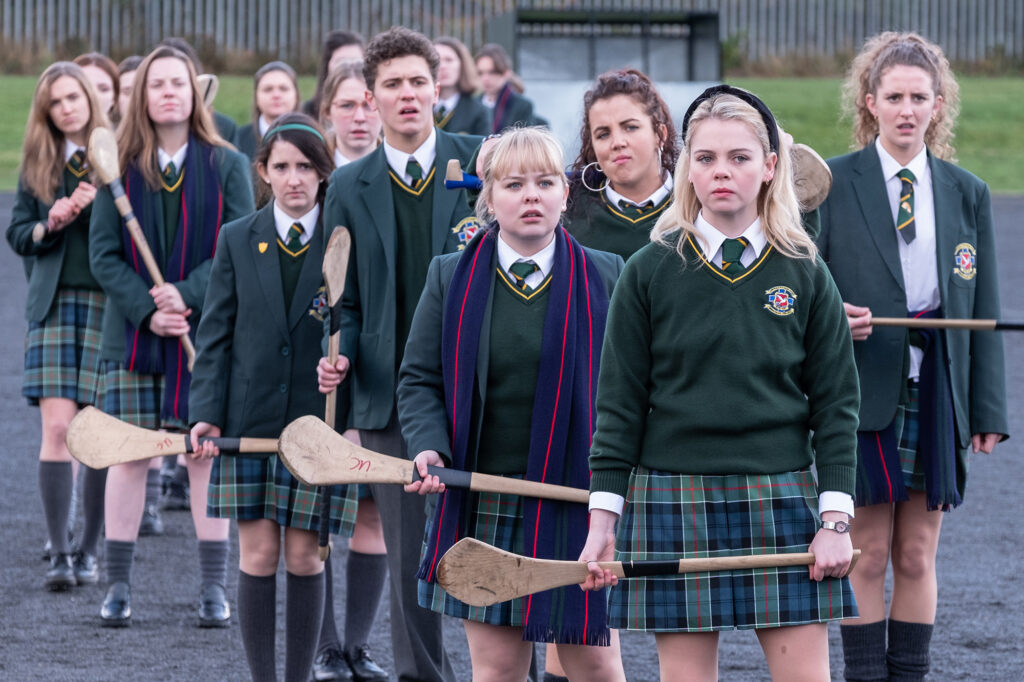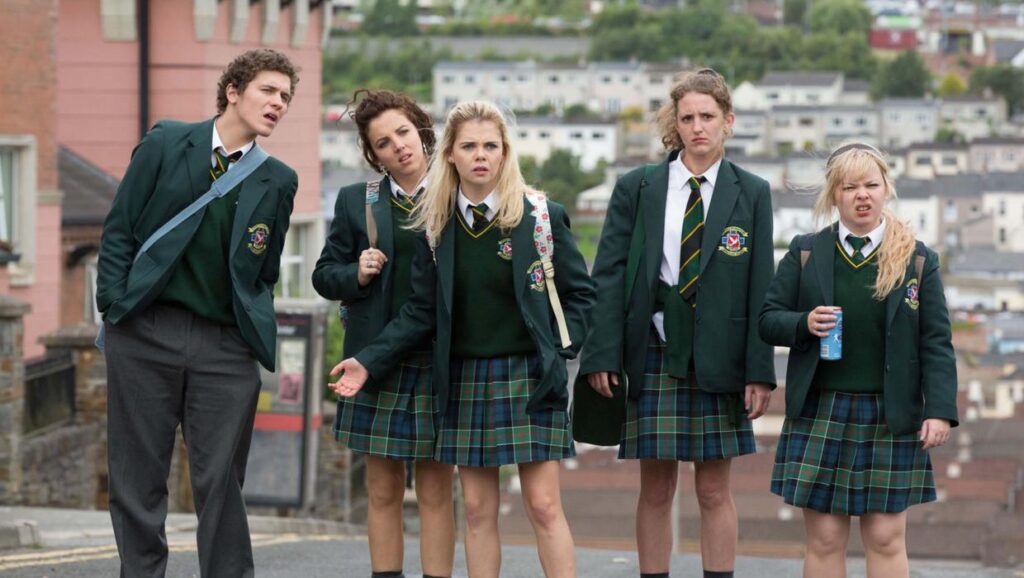 For those of you who have yet to see Derry Girls, you need to wise up.  It is a critically acclaimed comedy that has Seasons 1 and 2 on Netflix.  It is about a coming of age story set in the 1990's; following five teenagers in Northern Ireland when it was gripped by sectarian violence between the Catholics and the Protestants.
Created and written by Lisa McGee, the show is inspired by her own childhood growing up in Derry during the Troubles.  It is a smart sitcom where its characters are richly detailed and its understanding of teenage awkwardness profound.  McGee has an incredible ability to perfectly balance hilarious moments of teenage humor, wholesome meditations on friendship and love, and coming-out stories alongside a serious engagement with politics of the era.  
Be patient, because once you understand the Derry Girls frame of mind-you can find yourself watching the whole show differently:  The betrayals, insults, threats are all, in another accent-ways of speaking love.

As many of us have fallen in love with Derry Girls, McGee has announced that Season 3 will be the last.  While all good things must come to an end, she has also revealed her plan to possibly make a film on it in the near future.  Happy days!
So grab your remote, get caught up, and enjoy the brilliant moments of craic this heartwarming show entails.  Ma Mary will be proud.    
Written by Taryn Harrison